Compassion Inspired Counselling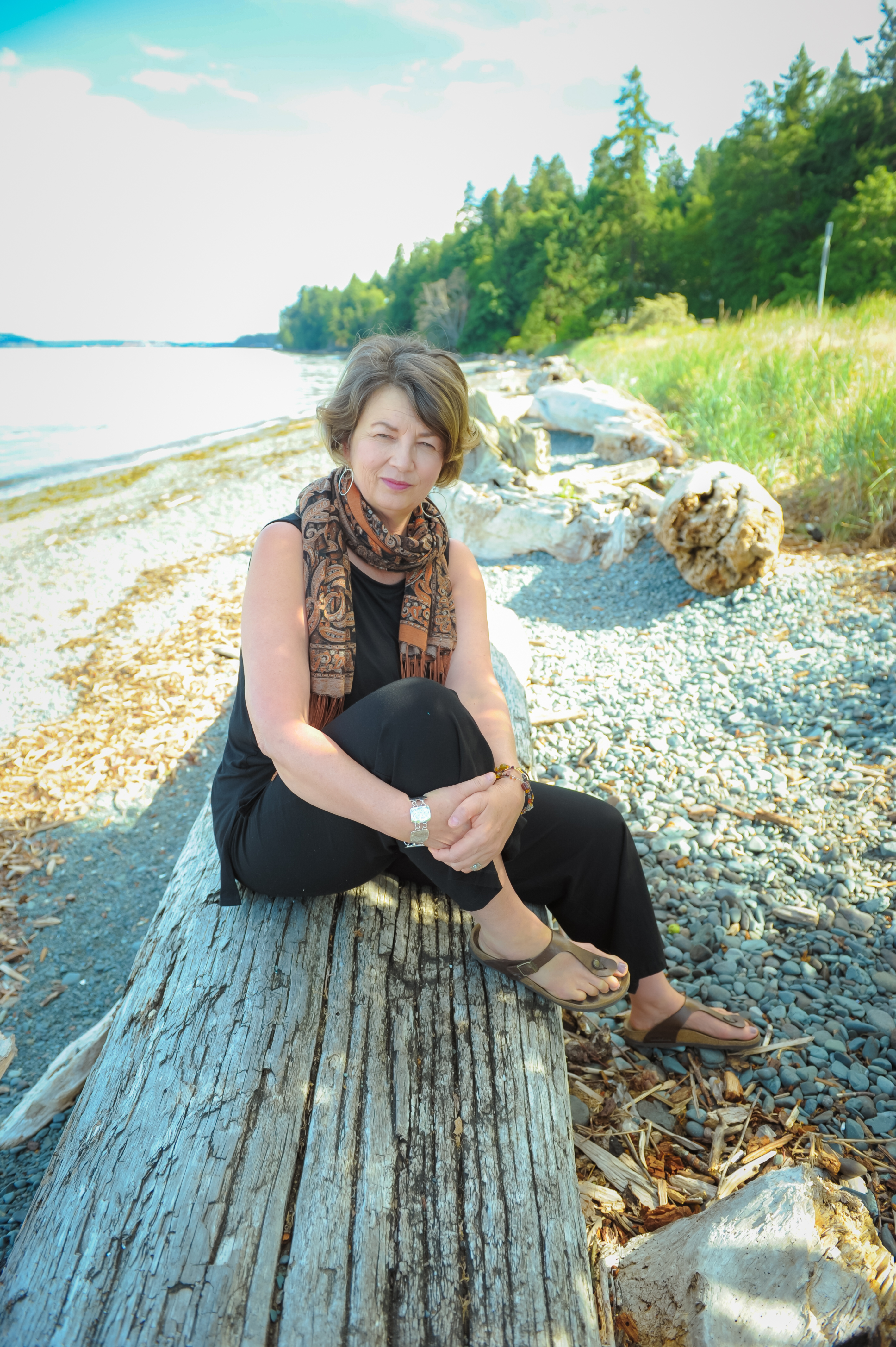 Victoria Pawlowski, RD., M.Ed., R.C.C.
Victoria Pawlowski is an experienced professional Clinical Counsellor with extensive and ongoing training in a number of complementary evidence-based therapeutic modalities including Mindfulness, IBP (integrated body psychotherapy),EMDR (eye movement desensitization reprocessing therapy), ACT (acceptance commitment therapy), CFT (compassion focused therapy), Narrative, Family systems, Trauma, Grief and Bereavement, Eating Psychology, Mind-Body Nutrition and Nutrition Therapy.
Victoria has a warm, connected presence and a unique integrative holistic approach.  She holds a deep commitment to helping people develop more peace, health and well-being from a framework of mindful awareness and self-compassion.
You can count on Victoria to provide a safe, confidential, non-judgmental, compassionate space for you to be with yourself and your feelings, emotions, thoughts, fears, angst, concerns.  She works from a strengths-based perspective believing that we all have inner wisdom and resiliencies that we can use to help us through the difficult times.
Contact 250.713.0806
victoria@compassioninspiredhealth.com
or Book Appointment with Victoria Online Now
Cancellation Policy
We understand that unanticipated events happen occasionally in everyone's life. In our desire to be effective and fair to all clients, the following policies are honoured.  A minimum 24-hour advance notice is required when cancelling or rescheduling an appointment or the full fee will be charged for the session.
Late Arrivals
If you arrive late, your session will be shortened in order to accommodate others whose appointments follow yours..Regardless of the length of the session actually given, you will be responsible for payment of the "full" session.
Thank you for your understanding!
Fees
Counselling:$110.00 plus $5.50 GST/50 minute session
Family and Couples Counselling: $125.00 plus $6.25 GST/50 minute session

Fees are payable at the end of each session. Credit card, e-transfer, cash or cheque are accepted.
Coverage
I am also an approved Mental Health Provider for the following programs:
– B.C. Crime Victim's Assistance Program
– ICBC Rehab
– ARETE Human Resources Inc.
Anxiety & Depression
Anxiety and depression are two different but often overlapping struggles that can cause a lot of distress and dysfunction at times. Fortunately there are now simple, practical, effective skills that can help.. Together we can work on cognitive behavioural strategies, mindfulness, self-compassion practices and body centred therapies to significantly reduce anxiety, depression and the pain/shame that often goes along with it.
Stress and Burnout
Stress can so easily cross over into burnout over time.  Even for the most highly functioning person, there is a limit. And the body keeps score. There is a way to care for yourself at the same time as you are caring for others. A way to learn to manage that edge. Pull back, soften and include yourself in your circle of compassion.
Self-Compassion
Research clearly shows that relating to ourselves and our suffering with kindness and compassion – not criticism and judgment – is the essential ingredient in effective therapy and life-changing healing.  It's about learning how to stop that inner self-critical voice and start treating yourself with the same love and kindness that you offer to others you care about.
Relationship Counselling
Struggling with conflict, closeness, lack of intimacy, communication problems, abuse, addiction or affairs can touch deep raw spots that can make us feel like we are coming undone.  Couples counselling can help us use the relationship as a crucible for growth and transformation. LGBQT friendly.
Trauma
Grief, numbness, anger, anxiety and shame are all very common emotional reactions to trauma. Compassion focused, mindfulness based, integrative body psychotherapy can help you find a way to manage symptoms, navigate through losses, reconnect with your body, regulate difficult emotions and move past trauma in a way that bears witness to your process, but doesn't define you for the rest of your life. Victoria is an approved Provider for B.C. Crime Victim's Assistance Program, ICIBC and ARETE.
Grief
Grief is everything we think and feel after losing someone or something we love and cherish. Mourning is when we take all the feelings we have inside about our losses (including fear, anger, despair, confusion, overwhelm, regret, shame) and we express them in some way that bears witness to our suffering. Bereavement Counselling can help you find a way through the bewildering transition of living without your loved one, or the anticipatory grief associated with a terminal diagnosis, for yourself or a loved one.
Self-Compassion in Recovery
You are in recovery, haven't been using for a long while, and are feeling ready to deal with the underlying shame.  Compassion focused therapy has been shown to be the antidote for shame and underlying negative core beliefs – an important step on your healing journey.
Eating Disorders
Obsessing about size, shape, and weight?  Using food, dieting, activity, vomiting or weight loss drugs to manage difficult experiences, relationships, or painful thoughts, feelings and memories? Struggling with a Self-Critical Eating Disorder voice? An integrative holistic compassion focused approach can help you transform that debilitating shame while normalizing your relationship with food, your body and your life.
Victoria Pawlowski Monthly Star – BC Centre for Excellence in Eating Disorders
Inspiration
Whatever your difficulties—a devastated heart, financial loss, feeling assaulted by the conflicts around you, or a seemingly hopeless illness—you can always remember that you are free in every moment to set the compass of your heart to your highest intentions.
Jack Kornfield (2011)
Acute Stress
Acute stress can occur after witnessing or being involved in a life threatening or traumatic event.  Symptoms can include negative mood, dissociation, avoidance, and/or arousal and can worsen after the trauma occurred.  Integrative care that includes cognitive behavioural therapy, stress-reduction, EMDR and compassion focused therapy has been proven to help.
Mood Swings
Anxiety, depression and mood swings are challenging to live with – for everyone. Self-care that includes diet, supplements, exercise, meditation and yoga can make a huge difference. Research shows that some foods and nutrients can be 'mood protective' and support optimal 'serotonin' levels in the brain while others foods (like sugar or gluten for example) can leave some people exhausted and depressed. Call for a personalized diet consultation to find the right balance to support your optimal mind-body connection and well-being.
Orthorexia
Sometimes a commitment to eating healthy foods can slip into a obsession with 'perfect' eating. Every day a challenge to eat right and 'be good'. Life can become so restrictive and focused on eating the perfect diet that there is less room for other interests, activities or relationships, That's Orthorexia, a rapidly increasing form of disordered eating related to perfectionism, shame, anxiety and trauma. Fortunately studies show that Orthorexia responds well to integrated compassion-based counselling. Call for a consult and together we can normalize your relationship with food, reconnect with your feelings and find peace and wisdom in your body,