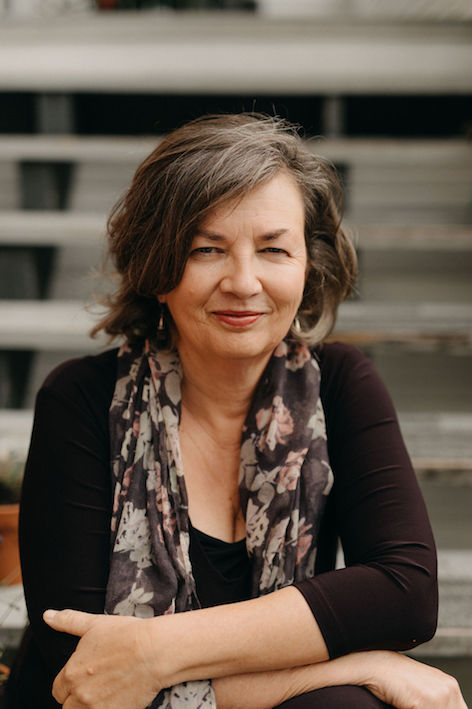 Approach
I offer a compassion focused, mindfulness based counselling approach that is based on over 30 years of practice, education, professional training, life experience and passion for health and healing.
I started my career studying Foods and Nutrition at the University of Alberta, interned at the Royal Columbia Hospital in New Westminster, B.C., and worked as a Registered Dietitian/Community Nutritionist with different levels of government (B.C. Ministry of Health, Vancouver Coast/Island Health, Toronto Public Health) working on food security, school foods, and wellness in the workplace. I then spent some time working with Capers/Whole Foods Markets as Regional Nutritionist developing educational materials, offering in-store classes and coordinating an Integrated Health Network with health practitioners from the community.
As my interest in the psychosocial aspects of health grew, I pursued graduate studies in Counseling Psychology through the University of Toronto (O.I.S.E.) and postgraduate training in Mindfulness, Self-Compassion, IBP (integrated body psychotherapy), EMDR (eye movement desensitization reprocessing therapy), Mind-Body Nutrition and Eating Psychology.
I have had the privilege of working in my community as a Family Therapist with NARSF Programs in Nanaimo and then as a Grief Counsellor with Nanaimo Hospice Society. I offer a deep bow of gratitude to my colleagues and clients during this time of service. I bring this training, life and work experience with me now into my private practice where I offer counselling and psychotherapy to people suffering with grief, loss, burnout, stress, illness, anxiety, depression and relational distress.

"it is my greatest privilege to walk alongside another in their suffering,
to hold space for their experience and their process,
to be a compassionate witness to the unfair, often unjust, painful struggles and traumas of life,
to support self-inquiry, the discovery and cultivation of new skills and ways of being
that are ultimately more loving towards self and others"

COVID-19
In the interests of keeping each other and our community safe and healthy, I ask that you do not come into the office if:
•you or anyone you live with have any symptoms of flu, cold or covid (including mild symptoms)
•you or anyone you live with has travelled outside of BC in the last two weeks.
•you or anyone you live with has been in contact with a person who has tested positive for COVID-19
If you are unsure, or if you answer YES to one or more of these questions, please do not come into the office. Instead I recommend that you let me know and book a Telephone or Video Counselling Session instead.
If you answered NO to all the above questions, please arrive at the office door exactly at your appointment time. Please enter, wash your hands with the provided hand sanitizer and find your seat. I will be waiting for you in the office, but will not come to the door to greet you in order that we can maintain physical distancing. I have arranged the counselling chairs a minimum of 6 feet apart, so that we meet the required physical distancing requirements. Masks and/or Face Shields are also required.
As usual, payment will be processed online through e-transfer or credit card and a receipt will be emailed to you directly.
Please be assured that I have implemented enhanced cleaning to all high-touch surfaces in common spaces including the washroom.
I appreciate your cooperation with these pubic health measures and look forward to seeing you.
If you have any questions please talk to me
Victoria Pawlowski, R.C.C., M.Ed.
250.713.0806
Cancellation Policy
Please provide a minimum 48-hour notice if you need to cancel or reschedule your appointment, in order to avoid being charged full fee for the session.
If you find yourself sick with COVID symptoms, have had contact with anyone who has COVID/symptoms, or have been out of the province/country in the past 14 days, please do not come into the office. We can reschedule your session or, If you are feeling well enough, we can change the modality of your session from in-person to online or telephone.
Fees
Counselling fees are set in accordance with the British Columbia Association of Clinical Counsellors:
Individual Counselling: $140 plus $7.00 GST/session = $147.00
Family and Couples Counselling: $170.00 plus $8.50 GST/session = $178.50
Fees are payable at the end of each session.
Credit card, e-transfer, cash or cheque are accepted.
Sliding scale fees are available for a limited number of clients upon request. Please inquire if finances are a barrier at this time.
Training
Being with Dying: Clinician Training Program, UPAYA 2021
G.R.A.C.E. Training in Cultivating Compassion-based Interactions, UPAYA 2021
Socially Engaged Buddhism, UPAYA 2021
The Antidote to Shame, Centre for Mindful Self-Compassion 2021
Being with Suffering: Tools for Clinical Practice in the Midst of Crisis, UPAYA 2020
Embodied Trauma-Informed Contemplative Teaching Online, HeartWorks 2020
Inquiry Essentials, Centre for Mindfulness Studies Toronto 2020
Exploring the Humble Art of MSC Inquiry, Centre for Mindful Self-Compassion 2020
Cultivating Embodied Presence, Centre for Mindful Self-Compassion (CMSC) 2020
MSC Teacher Certification, USCD Centre for Mindfulness 2018-2019
Living School: Centre for Action and Contemplation (CAC) 2017-2019
MSC Teacher Training, USCD Centre for Mindfulness 2014
Integrated Body Psychotherapy: Pacific NorthWest IBP Institute 2010-2012
EMDR Training, Dr. Marshall Wilensky, Vancouver, B.C. 2009
Bowen Family Systems Training: NARSF 2007-2012
Narrative Therapy, Vancouver School of Narrative Therapy 2008
Mind-Body Nutrition, Institute for the Psychology of Eating 2006
Counselling Practicum, Community Counselling Centre: Hamilton, Ontario 2004
Masters of Education, Counselling Psychology, University of Toronto, June 2004
Dietetic Internship, Royal Columbian Hospital, 1981/1982
Bachelor of Applied Science (Foods & Nutrition), University of Alberta, 1981