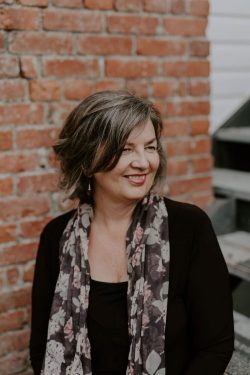 Victoria Pawlowski M.Ed., R.C.C.
Registered Clinical Counsellor | Certified Teacher of Mindful Self-Compassion
I offer a compassion-focused, mindfulness-based holistic approach to counselling that integrates over 30 years of practice, education, professional training, life experience and a passion for health and healing. It is my privilege to do this work of offering professional, grounded and open-hearted support to people working through grief, loss, illness, burnout, stress, depression, anxiety and relational distress. 
You can choose from in-person, online confidential zoom and/or telephone sessions.

Link to ONLINE BOOKING
Cancellation Policy
Your appointment time is reserved just for you.  A missed appointment or late cancellation leaves a space that could have been filled by another client.  Please provide a minimum 48-hour notice if you need to cancel or reschedule your appointment, in order to avoid being charged full fee for the session. 
If you find yourself sick with COVID or other flu-like symptoms, please reschedule your session or, If you are feeling well enough, we can change the modality of your session from in-person to online or telephone. 
COVID, Colds & Flu
If you find you have cold, flu or COVID-like symptoms. please reschedule your session to another date or change the modality from In-Person to Online or Telephone Counselling.
Training
I started my career as a Nutritionist (Vancouver Coastal Health, B.C. Ministry of Health, City of Toronto Health, Capers/Whole Foods) working on food security, health and wellness programs.
As I became increasingly interested in the bio-psycho-social aspects of health, I pursued graduate studies in Counselling Psychology and post graduate work in Mindfulness, Self-Compassion, IBP (integrated body psychotherapy) and EMDR (eye movement desensitization reprocessing therapy). I have had the privilege of working in my community as a Family Therapist with NARSF Programs in Nanaimo and then as a Grief Counsellor with Nanaimo Hospice Society. I offer a deep bow of gratitude to my colleagues and clients during this time of service.
For the past ten years I have been immersed in the teachings and practices offered through The Centre for Mindful Self-Compassion and UPAYA Zen Centre. I bring this training, life and work experience with me now into my private practice where I offer counselling, psychotherapy and training to people suffering with grief, loss, burnout, stress, illness, depression and relational distress.
As a lifelong learner, I have followed a thread of learning, personal and professional growth that has been grounded in the following trainings:
Living a Soulful Life, Francis Weller, 2022
Socially Engaged Buddhist Training, UPAYA, 2021/22 (currently in progress)
Being with Dying: Clinician Training Program, UPAYA  2021
G.R.A.C.E. Training in Cultivating Compassion-based Interactions, UPAYA  2021
The Antidote to Shame, Centre for Mindful Self-Compassion 2021
Being with Suffering: Tools for Clinical Practice in the Midst of Crisis, UPAYA 2020
Embodied Trauma-Informed Contemplative Teaching Online, HeartWorks 2020
Inquiry Essentials, Centre for Mindfulness Studies Toronto 2020
Exploring the Humble Art of MSC Inquiry, Centre for Mindful Self-Compassion 2020
Cultivating Embodied Presence, Centre for Mindful Self-Compassion (CMSC) 2020
MSC Teacher Certification, USCD Centre for Mindfulness 2018-2019
Living School: Centre for Action and Contemplation (CAC) 2017-2019
MSC Teacher Training, USCD Centre for Mindfulness 2014
Integrated Body Psychotherapy: Pacific NorthWest IBP Institute 2010-2012
EMDR Training, Dr. Marshall Wilensky, Vancouver, B.C. 2009
Satir Family Systems Training with Dr. Maria Gomori, Haven, 2008
Bowen Family Systems Training: NARSF 2007-2012
Narrative Therapy, Vancouver School of Narrative Therapy 2008
Mind-Body Nutrition, Institute for the Psychology of Eating 2006
Counselling Practicum, Community Counselling Centre: Hamilton, Ontario 2004
Masters of Education, Counselling Psychology, University of Toronto, June 2004
Dietetic Internship, Royal Columbian Hospital, 1981/1982
Bachelor of Applied Science (Foods & Nutrition), University of Alberta,1981