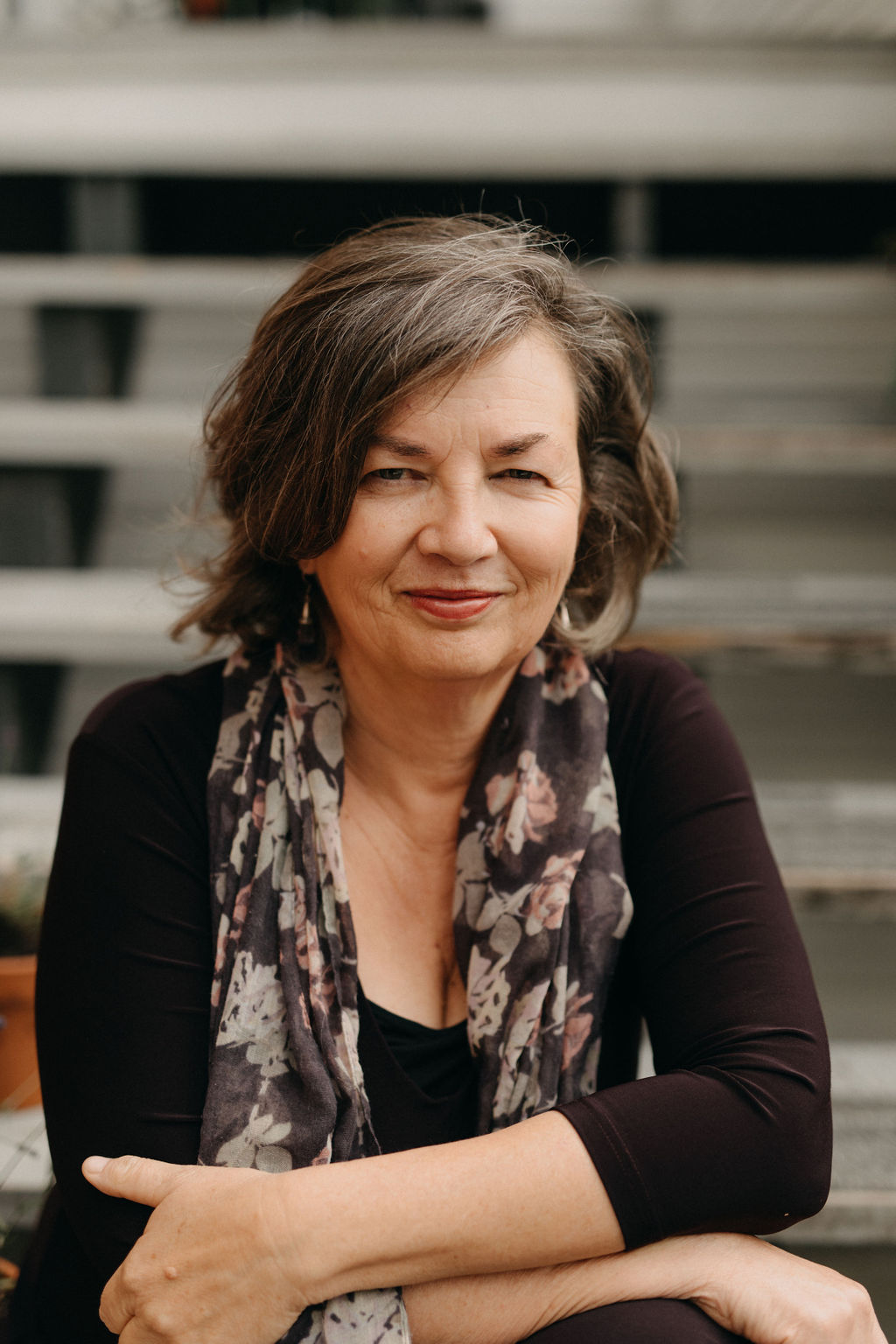 Victoria Pawlowski, M.Ed., R.C.C.
Registered Clinical Counsellor
Hello and welcome. 
I offer compassion-focused, mindfulness-based therapy to support people going through the challenges of being human. Pain is part of life, but counselling can help ease, heal and transform suffering from stress, burnout, trauma, grief, anxiety, low self-esteem and depression. 
My approach has been informed by my training, my life experience and my passion for health and healing.  I started my career as a Registered Dietitian and worked for over 20 years as a Community Nutritionist with different levels of government (Island/Coastal Health Authorities, Toronto Public Health) and industry (Capers/Whole Foods Market in Vancouver).  As I developed more interest in integrative, holistic health, I pursued graduate studies in counseling psychology from the University of Toronto and committed to extensive personal and professional training in Mindfulness, Self-Compassion, IBP (integrated body psychotherapy), EMDR (eye movement desensitization reprocessing therapy), ACT (acceptance commitment therapy), Narrative, Mind-Body Nutrition and Eating Psychology.  
I would love to talk to you about working together at this time.  Please feel free to give me a call or book your session directly online.
Please contact 250.754.0806
victoria@compassioninspiredhealth.com
or Book Appointment with Victoria Online Now
Fees
Counselling fees are set in accordance with the British Columbia Association of Clinical Counsellors:
Individual Counselling: $135.00 plus $6.75 GST/50-minute session
Family and Couples Counselling: $150.00 plus $7.50 GST/50-minute session
Fees are payable at the end of each session.
Credit card, e-transfer, cash or cheque are accepted.
Sliding scale fees are available for a limited number of clients upon request. Please inquire if finances are a barrier at this time.
Cancellation Policy
Unanticipated events happen occasionally in everyone's life. In our desire to be effective and fair to all clients, the following policies are honored. We require minimum 24-hour advance notice when cancelling or rescheduling an appointment or the full fee will be charged for the session.
If however, you find yourself sick with COVID symptoms, have had contact with anyone who has COVID/symptoms, or have been out of the province/country in the past 14 days, please do not come into the office. If you are well enough, please schedule an online or telephone appointment instead.
"Victoria is profoundly graceful and wisely loving in her presence and state of being.
I highly recommend her as a counselor and a teacher." Melissa T.