Nourishing Mind, Body & Yoga Practice
June 11, 2016 @ 1:30 pm

-

4:00 pm

$40.00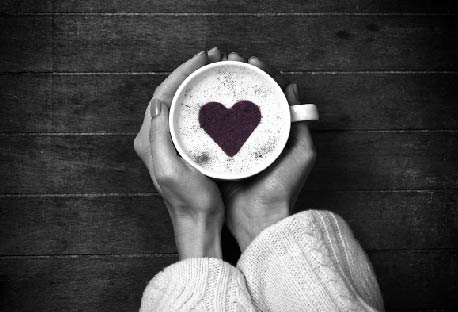 taking the practice of yoga and meditation from the mat to the plate.
"Soulful eating is about pleasure, slow, the nuances of the meal, a bit of sensuality,
some smiles, some hearty laughs, celebration, connection, and a sweet communal experience"
Through discussion, guided meditation, journalling and reflection, we will explore
how our yoga and meditation practice can support our eating
and how our eating can support our yoga and meditation practice
Slowing Down

Noticing and Allowing

Getting Curious about our Hunger(s)
Bringing in more pleasure and sweetness
Eating to the Point of Energy
Rhythm
Compassionate Body Image
Befriending your Inner Critic
Food and Mood
Self-Compassion Break
Your Nutritional Story
Teachers:
Victoria Pawlowski, RD., M.Ed., RCC, Trained Teacher of Mindful Self-Compassion
Victoria has worked in the area of nutritional health for over 30 years including her work as Regional Nutritionist with BC Ministry of Health (where she developed small business workplace health awareness programs); Vancouver Health Department (where she co-foundied East Vancouver Farmers Market with colleague Carolena Ranger); Capers Whole Foods Markets, Vancouver, BC (where she chaired Capers Integrated Health Network, developed nutrition resources and worked as media spokesperson) and Whole Foods Markets, Vancouver, BC (where she developed and taught 'Mindful Eating for Babies and their Families' programs)  Victoria currently works in her private practice in Nanaimo, B.C. where she integrates her training in clinical nutrition, holistic nutrition, mind body nutrition, eating psychology, integrated body psychotherapy, mindfulness and self-compassion training to offer a unique, strengths based approach to health and healing.
Carolena Ranger, MA. RD., Trained Teacher of Mindfulness based Stress Reduction & Mindful Self-Compassion
Carolena worked as the Nutritionist with REACH Community Health Centre for over 25 years where she counselled thousands of clients, taught Mindfulness Based Stress Reduction programs, facilitated Vancouver Food Policy Council and initiated many innovate community development food security programs.  Carolena currently works as Nutrition Consultant for Tsowtunlelum Nation on Nanoose Territory.
Victoria and Carolena are cofounders of The Centre for Compassion where they offer counselling and group programs
Tickets available at Omtown
Feedback from past workshops:
My biggest take away will be to be more kindful to myself in regards to eating.  I loved the idea of eating to the point of energy. Thank you.
A radical way of being with food.  How sweetness translates fro our lives to our plate. Going back to basics. 

I realized that I have created a lot of stress around food in my life – what and how much  – and I want to shift that.

I got more eye opening thoughts around food and healthy eating to move forward towards overall health.  

Everything was presented in a way that made sense to me.