Preventing Burnout and Managing Stress with Mindfulness & Self-Compassion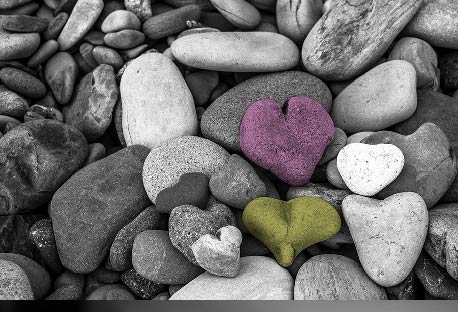 Workshop for Board Members of the First Nations Health Director's Association
This evidence-based skill building workshop will help participants cultivate emotional strength and resilience to manage personal and work stressors and prevent burnout. Mindful Self-Compassion practice helps us train our mind to respond with kindness and caring, even in the midst of overwhelming and stressful situations. It is a skill anyone can learn and cultivate. Over 400 studies have found a strong reduction in anxiety, depression, stress and shame along with an increase in health habits, life satisfaction at home and at work, and compassion for others. 
In this experiential one-day workshop, participants will learn practical skills that will help them:
handle difficult emotions with greater ease
transform challenging relationships – old and new
care for yourself while caring for others
motivate yourself with kindness instead of criticism
understand the research and brain science behind self-compassion
remain calm in the midst of difficult situations
cultivate self-kindness even if you didn't receive enough as a child
Presented by Experienced Culturally Sensitive Facilitators
Victoria Pawlowski RD., M.Ed (U.Toronto)., RCC., and Carolena Ranger, MA, RD, CAM (Royal Rodes), are cofounders of The Centre for Compassion Inspired Health and trained teachers of Mindful Self-Compassion. Victoria is an integrative psychotherapist and approved mental health provider with First Nations Health Authority (HBP, IRSHSP).  She has many years experience working with First Nations Health and Family Advancement Programs. Carolena has extensive experience working with the urban aboriginal population through her years in community development and management with REACH Community Health Centre in East Vancouver. Currently she is a consultant with Tsow Tun Le Lum Treatment Centre on Nanoose First Nation Territory. 
Review from past participants:
Yvette Ringham-Cowan, Facilitator, Cultural Safety Programs, Vancouver Island Health Authority "I loved the opportunity to (participate in your workshop), explore self-compassion in a personal/spiritual way, to practice with others and to connect with our common humanity. Knowing I am not alone, but instead a part and together with others on this journey of life.  It was awesome. Thank you"
Andrew Butler, Manager, Urban Aboriginal Strategy, IAND "Thank you for the excellent workshop with experienced and dedicated facilitators. Great job. Everyone can benefit from this course".
Andrea Hunter, Seniors Health, Vancouver Island Health Authority  "What I loved most about this workshop was the experiential learning, holding such safe space for such honest reflection & dialogue, skilled facilitators who embody Mindful Self-Compassion, the 'out of head' opportunity and the practice. Thank you!