Description
Mindful Self-Compassion is a resource and a skill that can help improve our emotional well-being, improve our ability to cope with life's challenges, lower levels of anxiety and depression, promote healthy habits such as diet and exercise, and lead to more satisfying personal relationships.
Cultivating self-compassion can fundamentally shift how we relate to ourselves and to our anxiety. Instead of meeting challenges with self-blame and criticism, we can learn bring to care for ourselves much as we would care for someone we loved. We can learn to bring a kind and mindful attention to our experiences (thoughts, emotions, and sensations) and a sense of love and care to ourselves, right in the midst of difficult situations.
With practice, we can strengthen this inner quality of presence, connectedness, and kindness to improve emotional well-being, build resilience and improve our relationship with our anxiety, and ourselves.
What to expect: This program is high experiential.  Each class we will present some theory and introduce a new practice to try.  You will have the opportunity to experience the practice for yourself and then self-reflect individually, as well as in small groups if comfortable (optional).
The classes will not be recorded in order to protect confidentiality.
The sessions will be offered on the following Monday evenings from 7 – 8:30 pm PST.  
Each session builds on the previous week's teachings so we hope that you can plan to attend all sessions. 
The program is covered under BC Medical Services plan and is offered to adult BC residents who provide us with their full name (as listed on MSP care), MSP number and birthdate.  A $55 admin fee is charged.
Out of province/country participants are welcome to join as well. The cost for out of province/country participants is $255 plus GST.  Please email victoria@compassioninspiredhealth.com to register if you are out of province/country.

Victoria Pawlowski, Registered Clinical Counsellor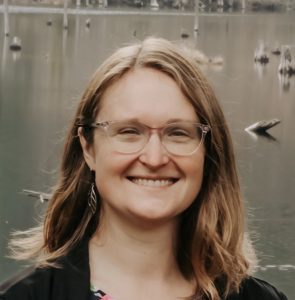 Dr. Kristy Williams, Family Physician